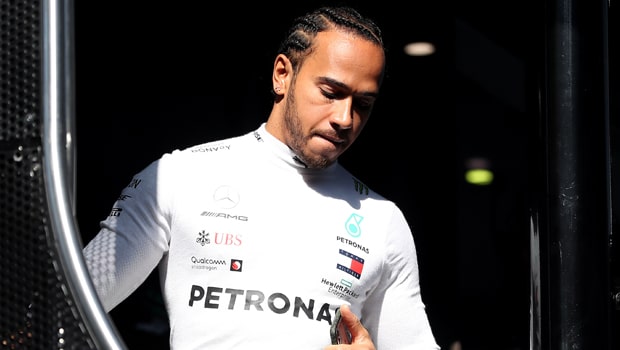 World champion Lewis Hamilton feels the new partnership with Honda can make Red Bull a force in the Formula 1 season ahead.
Mercedes secured a one-two at the season-opening Australian Grand Prix in Melbourne last weekend, Hamilton playing second fiddle to team-mate Valtteri Bottas, while Red Bull's Max Verstappen completed the podium.
The Dutch driver grabbed third spot after blitzing past Sebastian Vettel with a fine overtake, despite the Ferrari being notoriously quick on the straights.
It was a move that impressed Hamilton, who only just held off Verstappen for second place in Australia, and the British driver feels Red Bull are going to have a positive season.
"It's great to see the improvement that it's had for the team," Hamilton told reporters.
"They were with Renault for such a long time and he [Verstappen] was able to pass the Ferrari.
It's awesome. "The Red Bulls are there with us and I think we're going to have a really great battle through the year between the three of us."
Honda have struggled for reliability since re-emerging with McLaren in 2014. It was a similar tale when they linked up with Toro Rosso last season but Hamilton has fond memories of the Japanese manufacturer at their best, and he'd like to see them back in the mix.
"I remember growing up watching Ayrton [Senna] drive the Honda [at McLaren] and they were a formidable force back then and it's great to see them back up there," he added.
"I hope that their reliability maintains so we can keep a close battle through the year."
Red Bull are 15.00 to win the Constructors' Championship this season, with Mercedes favourites at 1.50 and Ferrari next best at 3.00.
Leave a comment