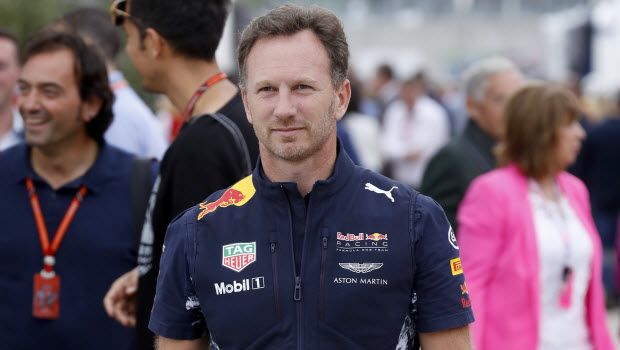 Red Bull chief Christian Horner believes speculation over Max Verstappen's future will end when the team can provide him with a winning car.
The 19-year-old burst on to the scene with Red Bull last season when he claimed victory at the Spanish Grand Prix after earning a promotion from Toro Rosso.
The Dutchman went on to claim a further six podium places and finished the campaign placed fifth in the Drivers' Championship with a total of 204 points.
However, the team have struggled to get to grips with new regulations this season and Verstappen has only finished in the top three on one occasion, while he has been forced to retire five times.
Verstappen sits sixth in the in the standings this season and Red Bull lie third in the Constructors' Championship 173 points shy of leaders Mercedes.
The youngster has made his frustration clear and he has been linked with a move to Ferrari, who are priced at 5.50 to win the 2017 Constructors' Championship, when his contract comes to an end in 2019.
Horner believes the Milton Keynes-based outfit can keep hold of Verstappen beyond his current deal but has stressed the importance of providing a winning car.
"A contract must reflect mutual interest," Horner said.
"It does not make sense to talk about the longer term because we must first offer him a car that he can win with.
I am convinced that once we succeed there will be no team for which he would rather drive."
Leave a comment