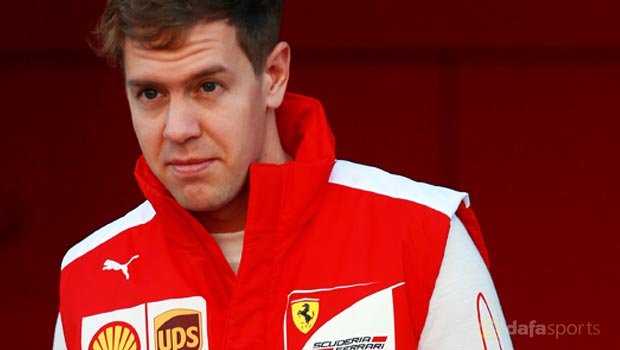 Sebastian Vettel reckons it is still too early to say that he will be a leading contender for this year's Drivers' Championship.
The four-time world champion has made a sterling start to his Ferrari career. In just four starts he secured race victory in Malaysia, among three podium finishes and two front-row grid positions.
Vettel has won 65 points to sit just one behind Nico Rosberg, who is
27 points adrift of his Mercedes team-mate Lewis Hamilton.
Ferrari are second in the Constructors' Championship – albeit already
52 points behind Mercedes – and are, on the track, challenging Mercedes closer than many predicted.
Indeed, Vettel's victory in Malaysia was their first for almost two years and that has led many to claim the Ferraris can really challenge Mercedes throughout 2015.
Vettel has downplayed such talk and admits "it is a big surprise how good and strong" Ferrari have been in the opening races of the season, but he is confident progress will be made as the season progresses.
"Obviously, the target is to catch Mercedes from where we are, because we seem to be the team right behind them, but when I say right behind them, there is still a gap," the German said.
"Everything else will be a surprise, they had a strong season last year and a strong build up at the start of this year, and I think it is amazing to see how good we are this year.
"It will take a while before we are a decent match but for sure every weekend that is coming, we try to put more and more pressure on if we can."
Leave a comment