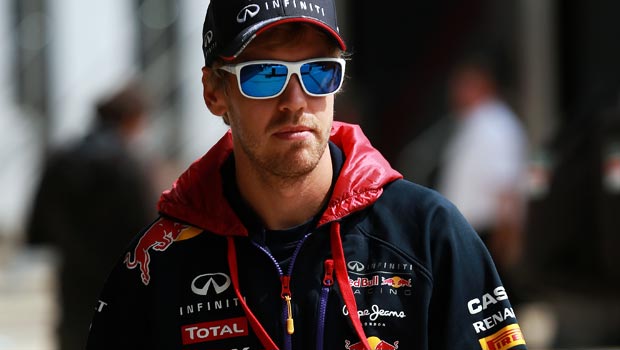 Four-time World Champion Sebastian Vettel may sit out of qualifying for the US Grand Prix due to take place in Austin, Texas on Saturday.
The Red Bull driver has used his full allocation of five power units ahead of this weekend's event, and so it means he will incur a five- to 10-place grid penalty for Sunday's race.
As that makes it likely that he would start towards the back of the grid, he is expected to opt out of qualifying to save mileage on his new engine. He may also opt not to drive in the three practice runs on Friday and Saturday for the same reason.
The 27-year-old has criticised the rule which restricts drivers' allocation of power units, saying: "The rule is completely stupid. So the people turn on the television and see a driver who just stands around and has nothing to do."
Bobby Epstein, the co-founder of the Circuit of the Americas, expressed his disappointment that the German may not run in qualifying on Saturday, saying: "I'm sorry to hear that he might not run in qualifying. It's just too bad. I would like to see him start on the grid on Sunday.
"It won't affect our ticket sales because most of the people come here for the overall experience but it's nevertheless unfortunate."
Mercedes driver Lewis Hamilton, who currently leads the World Drivers' Championship, is 1.62 to win this Sunday's race.
Leave a comment