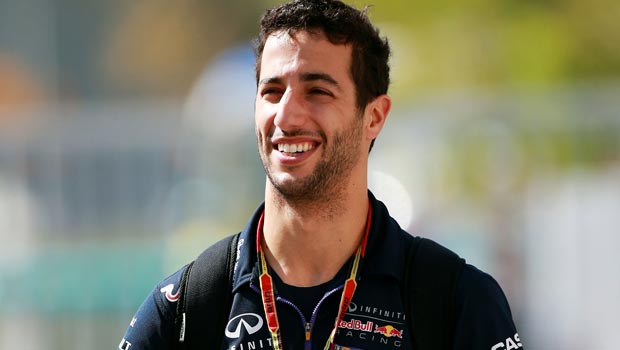 Red Bull driver Daniel Ricciardo says he feels "really good" coming into the new F1 season and intends to challenge for the world title.
The Australian will partner Daniil Kvyat in 2015 as Red Bull attempt to return to winning ways.
After winning both championships four years in a row, the Milton Keynes-based outfit were dethroned by Lewis Hamilton and Mercedes last year.
Ricciardo won three races in his debut F1 season in 2014 and finished third in the standings, above four-time world champion and now former team-mate Sebastian Vettel.
He insists he will not be happy to sit back and watch Mercedes stroll to victory again and wants to battle it out with Hamilton and Nico Rosberg for the Drivers' title.
"I feel really good coming into the 2015 season," said Ricciardo. "After last year I come in with a bit of confidence and I'm really just ready to keep going from where I left off last year.
"I'm aware that third was a great result in the championship but I would love that big trophy and a few more trips to the top step. First, look at the wins, try to rack up a few more of those and hopefully that results in a good title fight."
Ricciardo was second fastest behind Rosberg in the first pre-season test at Jerez but his afternoon ended in disappointment as his 22nd lap culminated with smoke emerging from the back of the car.
Leave a comment