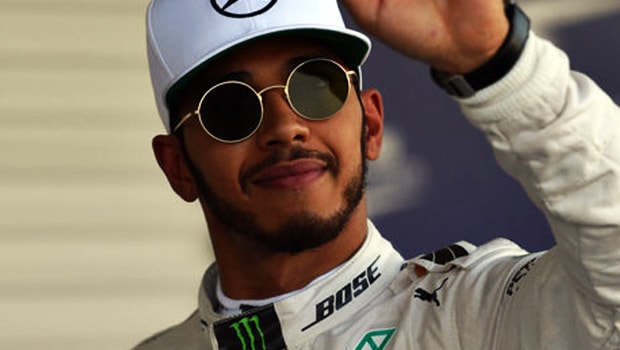 Lewis Hamilton's Mexican Grand Prix win would never happened but for the Formula 1 Drivers' Championship hinging on the result.
That was the verdict of the world champion's Mercedes bosses after the British driver survived a first lap scare to win from team-mate and championship leader Nico Rosberg.
Hamilton badly flat-spotted his tyres, causing critical vibrations in his car, at the start of the race when he out-braked himself into the first corner.
Under normal race conditions, Mercedes would have pulled their driver in for an emergency pit-stop but team boss Toto Wolff says they made the decision to leave him out there as a pit call would have ended Hamilton's world championship bid.
"The vibration metrics were scary from the beginning," disclosed Toto Wolff. "Simon Cole (Mercedes' track engineer) and I had a private conversation on the radio whether we should pit him for safety reasons. "In any other race we would have pitted him and lost the race.
We kept him out there in order to not throw away the championship for him." Hamilton was forced to cut the corner on the opening chicane, but the stewards deemed his error not to be worth of a penalty.
He held off Rosberg to cut the German's title lead to 19 points with two Grands Prix remaining. Despite his scare on the opening lap, Hamilton insisted he was never fearing a penalty from the stewards. "Honestly I didn't even think about the stewards," Hamilton told Sky Sports.
"I was more concerned with the flat spot that was just rattling my brain for 17 laps. I couldn't see the braking zone for Turn One. It was such a big vibration I was worried the suspension would break."
Hamilton is now 4.00 to win the world championship while Rosberg is 1.22 to claim his maiden success.
Leave a comment