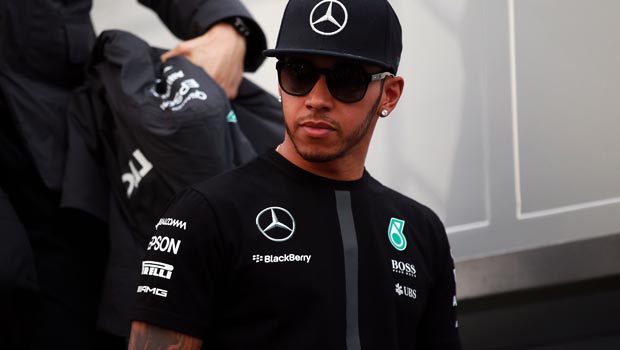 Mercedes' Lewis Hamilton is confident any "sticky issues" over his new contract will be sorted out quickly.
The two-time world champion is set to drive his new 2015 car for the first time on Monday but speculation about his future continues to dominate conversation in the paddock.
Hamilton will drive the W06 car in Jerez, 24 hours after teammate Nico Rosberg finished 157 laps on Sunday.
The Brit is now into the final year of his three-year contract but both parties have confirmed they want to extend his current deal.
Despite constant speculation over his future, Hamilton is in a relaxed mood about the situation.
"I don't have a particular feeling. It would be great if we got the sticky parts out of the way early. But I'm sure it will be sorted – I want to stay and vice versa from the team," he is quoted as saying by Sky Sports.
Hamilton is expected to challenge with Rosberg once again during the 2015 season and the former McLaren star admits he is willing to do battle with his friend again.
He said: "A third title is not my motivation, l just love racing and competing and the challenge. It doesn't feel any different, it feels like the start of 2014 again. But I now know the car and the engine so l am in a better position – and I want to win this year.
"I don't mind as long as there is a fight so I get to enjoy some battles. That is what l enjoyed last year and that is what l live for. The more l get to fight with the merrier. Bring it on."
Leave a comment