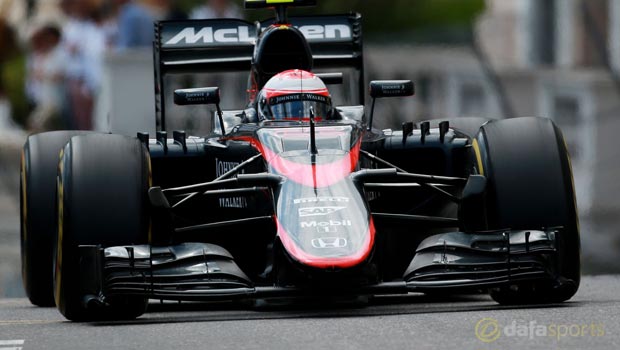 McLaren-Honda's Jenson Button is unsure whether the Circuit Gilles Villeneuve will suit his team's car during next week's Canadian Grand Prix.
The 2009 drivers champion collected the British marque's first points of the season during the Monaco Grand Prix last time out, in what has been a difficult start to 2015.
The reliability and general performance of the car has caused Button and team-mate Fernando Alonso problems throughout the early part of the season, but the Brit believes the team have been making progress on a race by race basis.
He said: "Every race we have gained a couple of places in qualifying, we've got closer and closer, a general step forward we've had every race."
McLaren will take this renewed level of confidence into the race in Montreal next week, although Button is unsure whether the long straights of the Circuit Gilles Villeneuve will suit their car.
He continued: "I think we understand the car very well and Canada is mostly low speed corners, but there are a couple of long straights which will be tricky for us. It is a circuit that won't suit us well."
Despite his uncertainty heading into next week's race, the 35-year-old remains hopeful that his side can still get amongst the points for the second successive Grand Prix.
He revealed: "But you never know, we might still get some points there."
Button currently sits in 16th position in the current Drivers' Championship standings with four points, whilst Spaniard Alonso is one of five drivers yet to get off the mark in the opening six races of the year.
Leave a comment