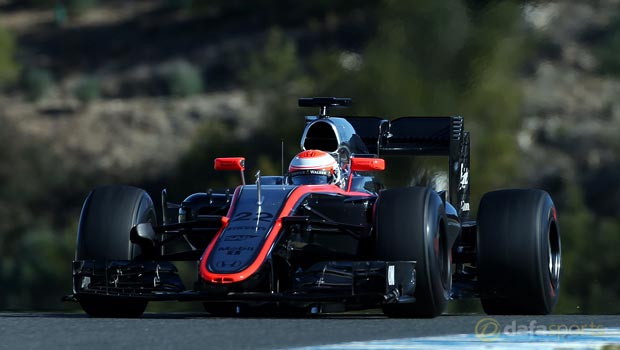 Struggling McLaren-Honda are expecting to make significant improvements to their car in time for the Spanish Grand Prix on May 10th.
The Formula One circus starts its European round of races with the race in Barcelona in less than two weeks after the first four races in Australia, Malaysia, China and Bahrain and McLaren are desperate for a change in form.
Their new Honda engine is struggling to match their rivals for power and they have had a host of reliability issues as well and neither driver, Fernando Alonso and Jenson Button, both former World Champions, have earned a top-ten finish yet this season.
Racing director Eric Boullier is hoping that will change by the time they line up on the grid in Spain, he said: "Most of the back end of the car will be new. Every race we bring new chassis parts to increase performance.
"Hopefully we will have some new engine technology which will allow us to unlock some performance."
McLaren are hoping to challenge for points in Barcelona, having not made the top ten yet this year, but Boullier is wary of creating too much expectation going into the race.
The Frenchman added: "Any step would be satisfying. We cannot expect to have a huge step. These days are past. It is very incremental and this is modern F1.
"In terms of chassis, over the next four races there will be some massive upgrades coming, much bigger than what we have brought to the last two races. But I will be more satisfied when we are fighting for pole."
Leave a comment