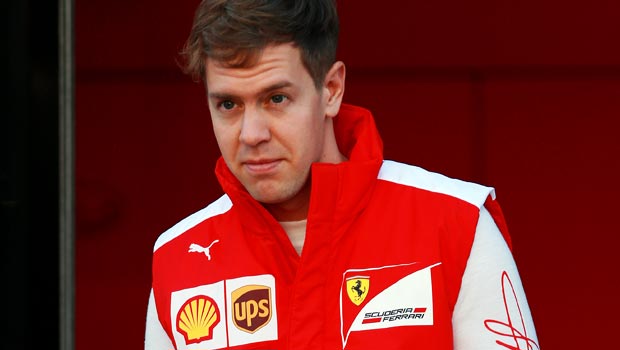 Ferrari team principal Maurizio Arrivabene believes that new recruit Sebastian Vettel is a 'carbon copy' of former driver Michael Schumacher.
Schumacher clinched five of his seven world titles with Ferrari between 1996 and 2006, winning the other two during his time with Benetton.
Much like his compatriot, Vettel dominated the field during his time with Red Bull, securing four successive titles between 2010 and 2013.
Vettel struggled to compete at the top while at the Milton Keynes-based outfit last term and finished behind his team mate Daniel Ricciardo in the Drivers' Championship.
The 27-year-old jumped at the chance to link up with Ferrari during the close season and he will join Kimi Raikkonen as they look to challenge for the Constructors' Championship.
The German has been trying out the new SF15-T in Jerez at the first testing session earlier this month, and Vettel showed signs of his former glory.
Arrivabene, who also joined the team in the off-season, was in Jerez to oversee the session and came away singing the praises of the new addition.
Arrivabene said: "I was around in Michael (Schumacher)'s time and I confess that there are times when I look at Vettel and, in some ways, it really seems like a carbon copy of Schumi.
"There are impressive similarities for those who have known both. We all hope that the results are the same as well."
Raikkonen and Vettel will continue testing in Spain this week, with a full eight more days on the track before the new season gets going in Australia next month.
Leave a comment