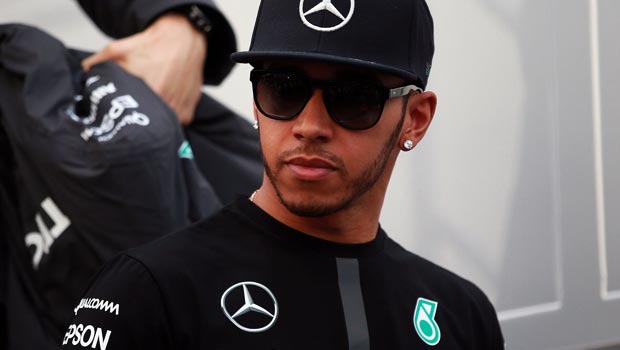 Lewis Hamilton sees Ferrari as the biggest threat to his world title defence even after he won the season-opening Australian Grand Prix in comfortable fashion.
The reigning champion cruised to victory in Melbourne as Mercedes continued where they let off in 2014. Hamilton's team-mate, Nico Rosberg, finished the race second, with the pair leaving the rest of the field a long way behind.
Ferrari achieved just one podium finish last year but new driver and four-time world champion Sebastian Vettel got off to a promising start by clinching third after starting from fourth on the grid.
Hamilton now admits Vettel's Ferrari may pose the biggest threat to Mercedes in 2015, despite finishing over 34 seconds ahead of the German.
"I didn't see the times or anything but I think the Ferraris have taken a huge step forward," he said after clinching his 34th career victory. "It's clear they've made one of the biggest steps. So we definitely cannot back off because I'm sure they're going to be pushing.
"And I anticipate we might have a good fight with them at some stage this year."
Vettel meanwhile praised the efforts of his new F1 team and admits finishing third "feels like a victory" for the Scudeira.
"I think this was a great race for us," Vettel said. "Obviously the start was not ideal, I was very close.
"I did not succeed to pass Felipe straight away and then we had a great strategy and were able to save some tyres to, yeah, go the opposite of the usual strategy to overtake someone through the pit-stop, so that worked very well.
"It has been very calm, very professional, led by the pitwall throughout the race. Of course it's not a victory but for us today it feels like a victory."
Leave a comment