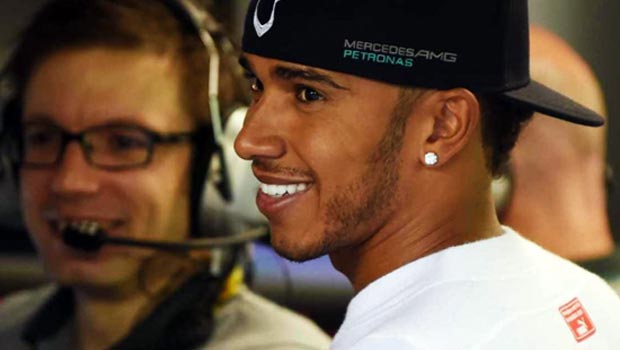 Lewis Hamilton believes this weekend's race in Singapore could prove key to his chances of winning the 2014 Formula One world title.
With six races left, the Briton, who is the 1.80 favourite to win the Drivers' Championship, goes into the event sitting 22 points behind his Mercedes colleague Nico Rosberg and despite the best efforts of Red Bull's Daniel Ricciardo, it looks like the fight for the championship is now down to the two Silver Arrows' stars.
After starting the season with a retirement in Australia, Hamilton has been plagued by bad luck and despite taking the chequered flag on six occasions, has only topped the standings once.
However, a victory last time out in Italy indicates the momentum is now slowly shifting in his direction while Rosberg, who is 2.00 to win the Drivers' Championship, seems to be struggling with the pressure of leading the title race.
This weekend sees the drivers fight it out at the Marina Bay street circuit, a track the 2008 world champion won at in 2009, although his luck hasn't been as good there in recent years with him retiring in both 2010 and 2012.
Despite his setbacks though, he says he enjoys driving in Singapore and believes this weekend could be key to his chances of winning a second world title.
"Despite the highs and lows, I'm still well and truly in the hunt for the championship and that is something that gives me huge motivation for the final six races — starting in Singapore," Hamilton said. "It's a great place to begin the final flyaway phase of the season. The city is buzzing and the track is mega. It's a street circuit and I love street circuits."
Leave a comment