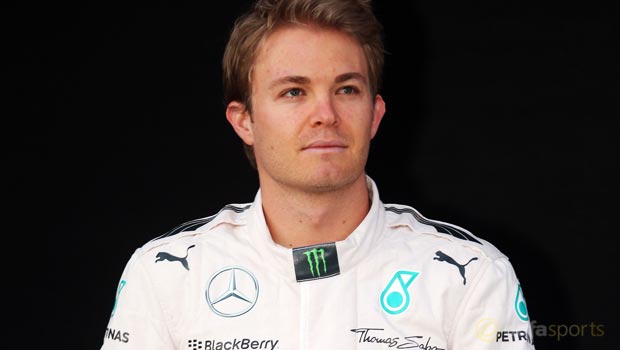 World champion Lewis Hamilton feels his victory in Sunday's Chinese Grand Prix shows he is now mentally stronger than Mercedes teammate Nico Rosberg.
Tension between the pair resurfaced in the wake of the race in Shanghai when Rosberg accused the Englishman of deliberately setting a slower pace in front in an effort to back him into the chasing Sebastian Vettel in third.
Rosberg said the Mercedes team had discussed this tactic before the race and agreed it would not serve the best interests of the team, but the German made it clear he felt Hamilton had done it anyway.
Hamilton insisted his only concern in the race was to get his own car around in front and without any problems. He also suggested that if Rosberg was not happy with the pace being set he could have tried to pass him out.
Having had time to reflect on the race, Hamilton now feels what happened in China is a sign of his growing mental strength and he feels Rosberg no longer holds an advantage over him in the department.
"I've always said he is really strong mentally," Hamilton said. "But I'd like to think I'm stronger this year."
He added: "If I'd been second, with lots of pace, I'd have been pushing to get past, but Nico didn't."
Hamilton is now 1.25 to retain the Drivers Championship for the first time in his career, with Rosberg 5.00 to win it for the first time and four-time world champion Vettel at 8.00.
The championship continues this weekend with the Bahrain Grand Prix.
Leave a comment