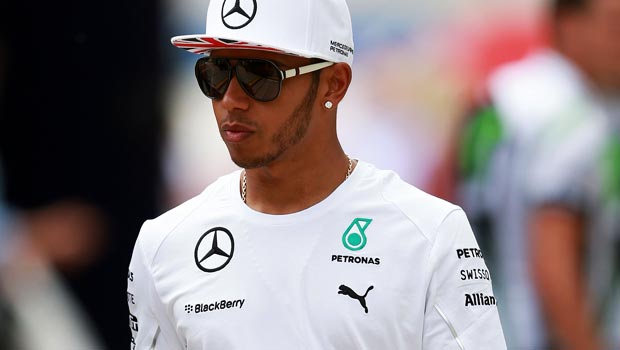 Lewis Hamilton says he will be doing all he can to win the British GP this weekend as his championship duel with Nico Rosberg hots up.
Not only does Hamilton want to close the 29-point gap between himself and championship leader Rosberg, he also wants to put a smile back on the faces of the British Formula One fans.
It has been six years since Hamilton last won on home soil and he says he will be giving it his best shot in Sunday's showpiece race.
Hamilton got the season off to a blistering start, winning four races on the bounce, but Mercedes team-mate Rosberg has since wrestled the initiative back when outscoring the Brit.
"I'm not surprised with how close it has been since the beginning of the year. As with every race, it's important to be ahead," Hamilton said.
"I had the advantage for a few races and Nico's had that for the last couple.
"But this is the British Grand Prix and I'm going to do everything I can to be out front. Winning your home grand prix is the greatest experience you can ever have as a sportsman and a driver so that's what I'm trying to do."
Hamilton is 1.65 to win this weekend's race while team-mate Rosberg is 2.50 to take the chequered flag.
Leave a comment