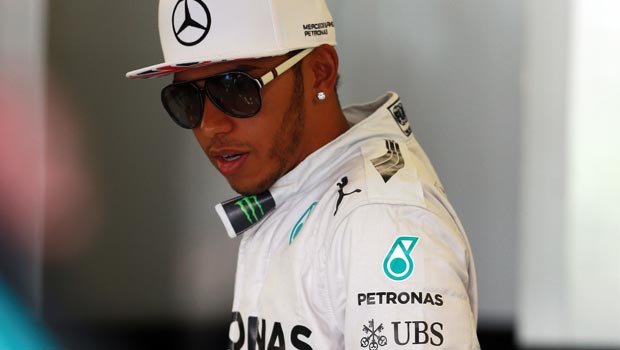 Mercedes' Lewis Hamilton insists he will be fighting hard to try and secure pole position for Sunday's British Grand Prix after being forced to pull out of practise early on Friday.
Hamilton heads into the event at Silverstone looking to try and eat into team mate Nico Rosberg's 29-point lead at the top of the Drivers Championship.
The Brit made a good start in Friday's practice, topping the timesheets in the second session to send out a message to Rosberg.
However, his joy was short lived after he was forced to return to the pit after just 14 laps with an oil pressure issue causing problems.
The 2008 British GP winner has now been left playing catch up in the final session on Saturday if he is to stand a chance of competing for pole later in the afternoon.
Hamilton said: "My car keeps stopping.
"It's not ideal but we'll recover, there is plenty of time to come. We will learn from these experiences.
"Whatever it is will be rectified. It felt good to drive. I just lost the long run session, a good 20 or so laps to find how the car will feel on a heavy fuel loads.
"What I can do is probably change things around and see if I can get a good long run but that will compromise some of my running."
The former McLaren man admitted that he must stop his German team mate from building momentum after claiming victory last time out and he insists there is no better place to do it than on home soil.
He added: "There is no time like the present and this is the best place to do it."
Leave a comment