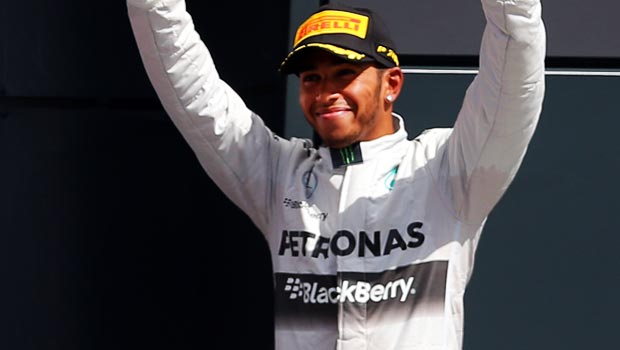 Lewis Hamilton is determined to finish the job off and clinch the second world title of his career this weekend in Abu Dhabi.
Hamilton, who won his first drivers' title with McLaren in 2008, holds a 17-point lead in the championship from Mercedes team-mate Nico Rosberg going into the final race of the season.
The 29-year-old has held the championship lead since winning the Singapore Grand Prix in September and, even though there are double points available on Sunday, knows that he will secure the world title if he finishes at least second in the race.
"People talk about how long it's been since I won the title – but I honestly feel like I'm fighting for my first World Championship all over again," said Hamilton.
"I've learnt a lot in the years since 2008 – but I'm still the same driver. I still have the same hunger, the same will to win, and I've been giving it everything I've got from the word go this season."
Hamilton has a mixed record in Abu Dhabi, although he did win the race in 2011.
However, he was forced to retire from the inaugural race at the circuit in 2009 and also failed to finish in 2012. Hamilton was second in Abu Dhabi in 2010 and seventh last year.
Rosberg won the Brazilian Grand Prix at Interlagos to ensure the title race went down to the final weekend.
Hamilton is 1.96 to win the Abu Dhabi Grand Prix and 1.22 to be crowned world champion.
Leave a comment