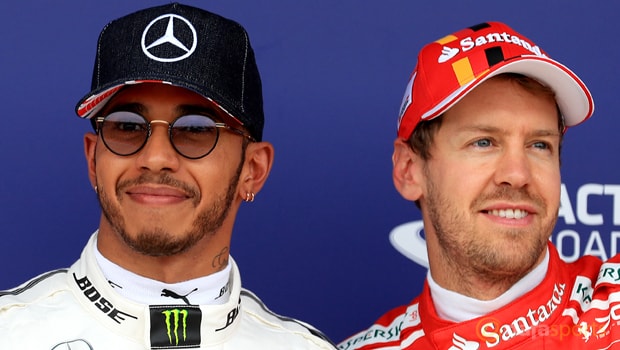 Ferrari driver Sebastian Vettel insists he is still optimistic about his title chances and refusing to get stressed as Mercedes claimed a one-two at the Italian Grand Prix.
The Italian team were the dominant force in the first few weeks of the 2017 campaign, however, Mercedes were quick to get to grips with the new regulations and they have since emerged as the main force on the grid.
Vettel, who is priced at 3.40 to win the Drivers' Championship, lost his spot at the top of the standings for the first time this season on Sunday as Lewis Hamilton enjoyed a strong weekend at the Italian Grand Prix.
Hamilton was the man to beat from the opening rounds of qualifying and he eventually went on to finish 30 seconds ahead of Vettel in Sunday's event at Monza.
The Brit has now won back-to-back races following on from the Belgian Grand Prix but Vettel insists he is not allowing recent results to play on his mind and believes he can still win the world title for a fifth time this season.
"I think we probably lacked something like half a second per lap [in Monza], but there's not all the parts of the race you can judge.
I'm not worried too much about the gap. As I said before, Monza is a specific place. If you have that extra bit and confidence then it makes a big difference. So, I'm not too stressed about that," Vettel said.
"We gave everything for the people out there. The support has been amazing and, despite the numbers, the gap, you can name the negatives but I'm very, very positive right now, to be honest.
I know that people are going into the office tomorrow more committed than before.
The spirit is there, we just need to keep it up. It's a journey, we see where it takes us."
Leave a comment