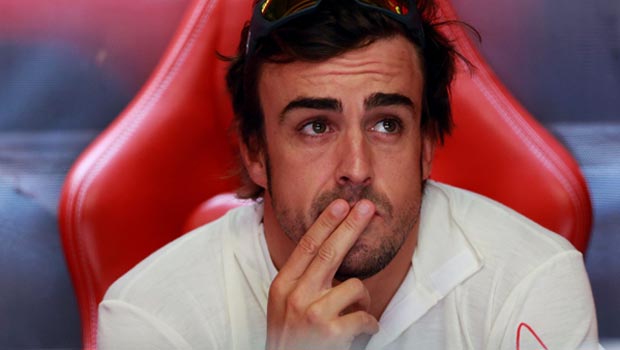 McLaren racing director Eric Boullier believes that the signing of Fernando Alonso sends out a message to the rest of the teams ahead of the 2015 season.
Alonso decided to end his four-year stay with Ferrari in order to find a new challenge and returns to the team that he spent the 2007 campaign with.
The Spaniard's return to McLaren will see him team up with former world champion Jenson Button as the duo aim to try and be more competitive next season.
McLaren failed to mount any kind of a challenge towards 2014 Constructors' Championship winners Mercedes last term and Boullier believes the addition of Alonso will help to close that gap.
The Surrey-based team finished with 181 points in 2014, some 520 adrift of Mercedes and 35 short of Alonso's former employers Ferrari.
Boullier admits that he is excited about the prospect of having Alonso on board as the team are working hard to improve the vehicle and provide him with every opportunity to make the up ground.
The team chief revealed that Alonso has already been putting in the hard work and is eager to make a good impression.
Boullier said: "I know it's going to be challenging, [however] you have to take it as a huge positive.
"This is the kind of commitment and dedication you want. We gained the best driver in the world, and to have convinced Fernando to stop his last two years of contract with Ferrari to join us, that means a lot for me.
"It means he believes in what we are building. Clearly he's going to challenge us every day. To be honest with you, he's texting me every day already! He's really on it. This is the kind of boost we were looking for."
Leave a comment