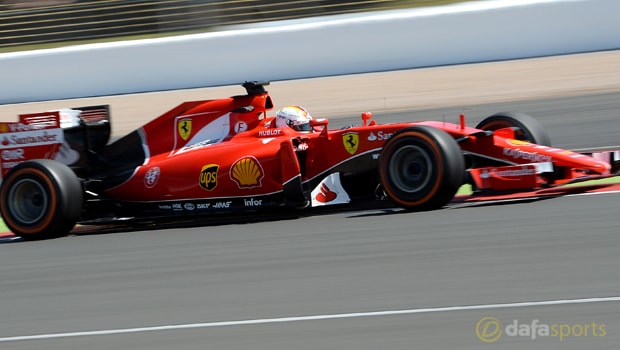 McLaren driver Fernando Alonso has claimed that Sebastien Vettel's current situation at Ferrari is worse than the one he experienced during his time with the Italian team.
Vettel's future at the Scuderia is still in doubt heading into the Brazilian Grand Prix this weekend after he struggled to put pressure on Mercedes duo Lewis Hamilton and Nico Rosberg.
The German, 2.30 to finish in the top three in Sunday's GP, has struggled in the car this year and his relationship with team boss Maurizio Arrivabene is reportedly at an all-time low.
The former Red Bull star won three races for Ferrari last year but they have struggled to keep pace with their rivals and are set to finish third in this year's Constructors' Championship.
Alonso has also struggled at McLaren but the Spaniard remains confident his team will still deliver in the future, as they look for more power with Honda.
The two-time world champion left Ferrari for McLaren in 2014 after failing and is adamant Vettel is having a tougher time than he did.
He told Sky Sports F1: "I didn't go through those frustrations to be honest. "I was trying to fight hard for the championship.
I was leading the championship in Abu Dhabi until the last race [in 2010], I was even leading the championship here until 10 laps to the end [in 2012]. "So I think the situation is a little bit worse now."
Leave a comment