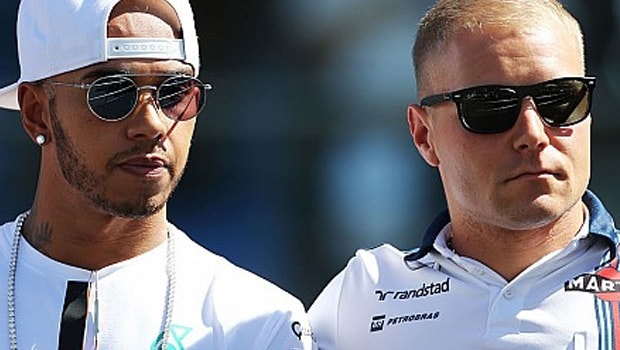 Mercedes chief Toto Wolff insists new driver Valtteri Bottas is settling in well as he prepares to take on team-mate Lewis Hamilton next season.
The Finn signed a one-year contract with the Silver Arrows in January following a stressful few months for the Constructors' Championship winners.
Mercedes were left scrambling around for a new driver following the shock retirement of Nico Rosberg at the end of the 2016 season.
The German held off a challenge from Hamilton to lift his maiden World Championship title and then suddenly made his exit from the sport.
Bottas, who is priced at 4.75 to win the Drivers' Championship, was added after long negotiations with Williams and will now need to try and fill Rosberg's car during the 2017 campaign.
Wolff believes Bottas brings something different to the team and feels he is more than capable of challenging Hamilton.
The Mercedes boss said: "I think the balance between Valtteri and Lewis works. They're two very different personalities.
"For us, it was important to fill Nico's shoes. Nico had a certain role within the team and Valtteri pretty much fits into that.
"We believe that the interaction and dynamics between the two drivers is going to work well. They respect each other. "So far from what I've seen, Valtteri has settled in well."
Leave a comment