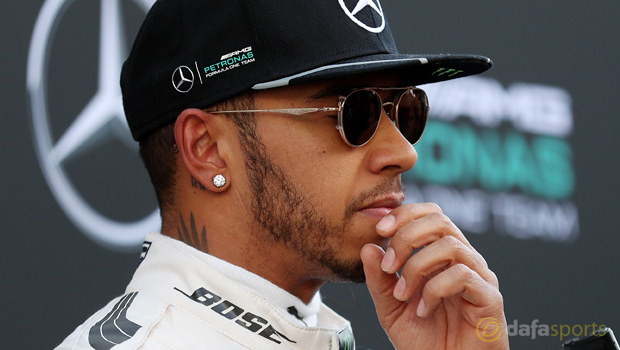 Reigning world champion Lewis Hamilton will start at the back of the grid for Sunday's Chinese Grand Prix – but Mercedes team-mate Nico Rosberg will take pole position.
The Brit went into Saturday's qualifying session knowing he would not be able to start higher than sixth on the grid after being penalised for changing his gearbox before completing the mandatory six races.
Things have now got worse for the 31-year-old, as he was unable to set a qualifying time at the Shanghai International Circuit due to a problem with his car's energy-recovery system.
The three-time world champion will now start 22nd on the grid, but he is adamant he will learn from the whole situation.
He told reporters: "Of course it's unfortunate, but these things are sent to try us and the best thing I can do is to try and learn from it."
The last time Hamilton started at the back of the grid was at the Hungarian Grand Prix two years ago, when he managed to recover to finish third in the race, and he remains hopeful that he can repeat that trick on Sunday.
He said: "You can overtake here. Tyres don't last as well, so it's perhaps not as simple as it was in that race. But, of course, I'll give it everything I've got to try and get up. It isn't over until it's over."
World championship leader Rosberg will start in pole position in Shanghai and he is available at 1.44 to secure his third straight victory of 2016, while Hamilton is on offer at 10.00 to emerge victorious from the back of the grid.
Leave a comment