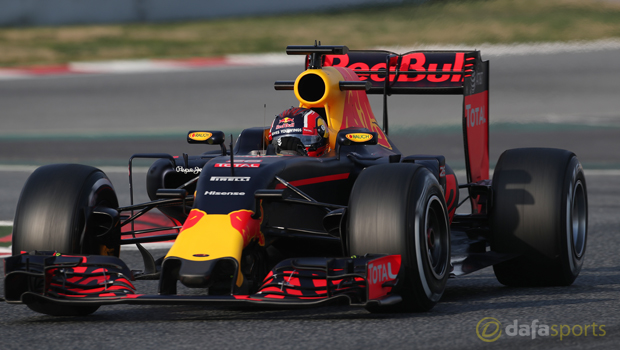 Red Bull's Daniil Kvyat has admitted he's eager to impress when he races on home soil at the Russian Grand Prix in Sochi next weekend.
Kvyat, who is priced at 51.00 to win the Russian GP, was forced to retire on the opening weekend of the campaign in Australia, but has since recovered to pick up positive results in Bahrain and China.

The former Toro Rosso man claimed seventh at the Sakhir track before picking up an impressive podium finish when he came home third in Shanghai last time out.
The 21-year-old's performance levels have steadily improved since he broke on to the scene with Red Bull's feeder team Toro Rosso in 2014.
The Russian finished 15th in the final Constructors' Championship in 2014 and then finished seventh during his debut year with Red Bull in 2015.
Kvyat is hoping to keep building momentum when he returns to the track next weekend in more familiar surroundings.
The Milton Keynes-based team have seen their man finish 14th and fifth on his last two outings in Sochi, with Kvyat hopeful of bettering that this time around.
Kvyat said: "I'm very excited to get back to Russia for the Grand Prix.
"It's an important race for me and it's nice to see my family and friends and all the fans who come to support me and the team in Sochi. I can't wait!
"It will be a hectic week and thinking about Daniel (Ricciardo's) busy week in Australia it's a bit of a payback for me in a way, but you already got into quite a good rhythm after the first few races so you're used to it in a way.
"In the end it's my home race and that gives me an extra boost as well. It's very nice to have a home race. It's very special for every driver so I think I'm very lucky to have one."
Leave a comment