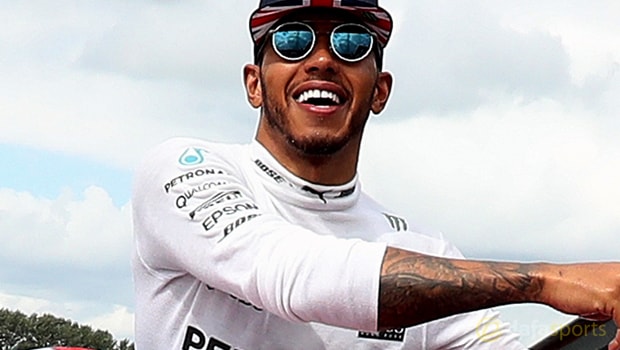 Mercedes star Lewis Hamilton insists he will remain focused right until the very end of the title race after winning the 2017 US Grand Prix in Austin, Texas.
The Brit made it five wins from his last six races and took a huge step towards a fourth world title with three events still to go.
Hamilton took the chequered flag in Austin for the fifth time in his career to open up a 66-point lead over Ferrari's Sebastian Vettel, who sits second in the Drivers' Championship, with 75 points left to play for.
The 32-year-old is now almost certain to wrap up the title next weekend when they head to Mexico City, although it is a track more suited to the Ferrari.
Vettel put up a real fight in the US as he moved ahead of Hamilton in the early stages, however, the championship leader battled back and held on showing great race pace.
The three-time world champion has vowed to remain focused for the remaining three events if he needs to use all of them to get the points required.
"It's been an incredible year so far. I was not expecting to have the pace on Sebastian we had today but the car felt fantastic," Hamilton said.
"Still three to go and three more to win. Let's go guys."
Leave a comment