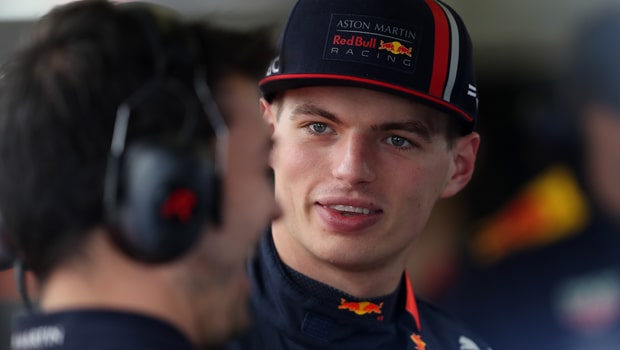 Red Bull's Max Verstappen felt his German Grand Prix win was a testament to the lessons he has learned as an F1 driver.
The Dutchman took his second race win of the season amid intermittent rain at Hockenheim in a race packed with incident. Ferrari's Sebastian Vettel took second from last on the grid and Toro Rosso's Daniil Kvyat was third.
World champion Lewis Hamilton suffered amid the constant need for tyre changes and the Briton made two uncharacteristic driver errors en route to placing ninth following time penalties.
His Mercedes team-mate Valtteri Bottas spurned the chance to make inroads on his championship lead however as he crashed out when seemingly booked for a decent finish, ensuring a dismal weekend for Mercedes as they celebrated their 200th Formula 1 race.
Ferrari's Charles Leclerc crashed when contending for second place, going off at a treacherous penultimate corner that also claimed Renault's Nico Hulkenberg and was the scene for one of Hamilton's errors. Verstappen meanwhile drove an almost flawless race amid the chaos to take the win by 7.333 seconds from Vettel on the German's home patch.
"It was amazing to win, it was really tricky out there to make the right calls, you had to be focused," said Verstappen, who also survived a wild spin of his own in the rain during the race.
"I made a nice 360, I enjoyed that. It was about trying to not make too many mistakes. You learn over the years I'm very happy with the result."
Verstappen is 21.00 to win the Drivers' Championship this season, with Hamilton 1.03 despite his mishaps in Germany.
Leave a comment