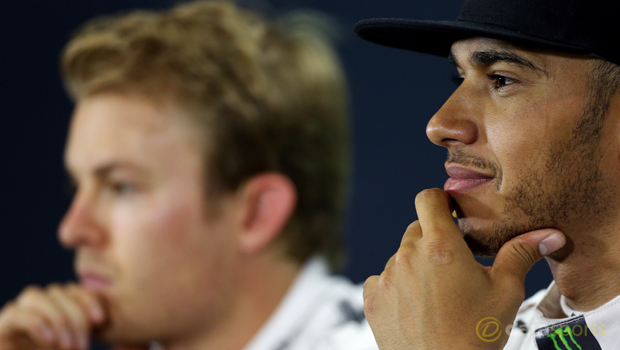 Lewis Hamilton insists he does not want Mercedes to implement team orders following the recent incidents involving the reigning world champion and team-mate Nico Rosberg.
The duo have been involved in two collisions in the last five races including an altercation on the final lap of Sunday's Austrian Grand Prix when the duo were running in first and second.
World Championship leader Rosberg was in first position but sustained front-wing damage in the clash, which led him to eventually finish fourth, while Hamilton claimed the chequered flag in Spielberg.
The Brit has now closed the gap on Rosberg to just 11 points in the drivers' standings but the latest incident has led Mercedes to consider implementing team orders for the remainder of the campaign.
Hamilton is against such a move, as he wants to be allowed to race against his team-mate, and insists that it is almost impossible to avoid such incidents when driving at fast speeds.
"I want to race," said Hamilton. "I grew up wanting to race. I wanted to get to Formula 1 and race the best and be the best by outdriving another individual.
"We are driving at 200-plus miles an hour. You expect us to drive around and never, ever have a problem? I doubt it. So I hope that it doesn't change and we can continue to race.
That's just my honest opinion from a love of this sport."
The duo will return to racing action at this week's British Grand Prix, with Hamilton available at 1.07 to claim overall glory on home soil, while Rosberg is on offer at 1.10 to secure his sixth race success of the season.
Leave a comment