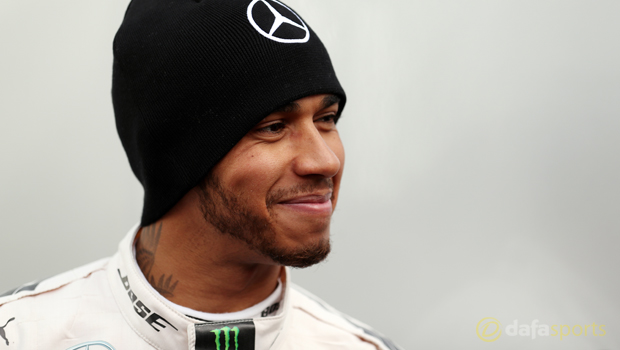 Lewis Hamilton is confident he can kick-start his season at this weekend's Chinese Grand Prix.
Despite starting both of this year's races in Australia and Bahrain on pole, the world champion has struggled to get the most out of his MP4-31 car, finishing second in Melbourne before having to settle for third in Sakhir.
His Mercedes team-mate Nico Rosberg has benefited from his slip-ups in both outings so far and currently sits clear at the top of the standings.
This week sees the drivers face off in China, where Hamilton will be hoping to take the chequered flag for the third season in a row and he is currently the 2.00 favourite to win the race.
Rosberg is second in the betting at 2.50 and will be desperate to extend his lead in the standings having missed out to the Brit in both 2014 and 2015.
Despite the German's current advantage, Hamilton is confident he will be able to get his season back on track in Shanghai.
"It's not been a smooth start to the season for me, so to be in the Championship position I'm in right now is actually pretty positive," the Brit said. "If you can have two bad races and still come away with two podiums, that bodes pretty well. I've come back from worse, that's for sure!
"There's a long, long way to go, so I'll just keep working as hard as I have been. Now we go to China for the next battle. It's a track that's been good to me over the years, with five poles and four wins, so hopefully this race can be the turning point."
Leave a comment