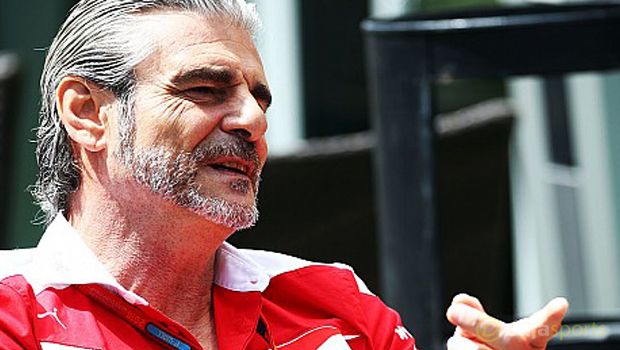 Ferrari team principal Maurizio Arrivabene has admitted his team are in no rush to re-sign Kimi Raikkonen for the 2017 campaign.
The former McLaren star has enjoyed a steady 2016 campaign so far, picking up 81 points.
He has yet to win a race but both he and Sebastian Vettel have pushed Mercedes duo Nico Rosberg and Lewis Hamilton all the way. The Finn finished fourth last weekend in the 2016 European Grand Prix in Baku, Azerbaijan, with Vettel coming second.
After the race, Arrivabene was quick to praise Raikkonen and described him as a "good team-mate" to Vettel.
The 36-year-old is out of contract at the end of the campaign and both Romain Grosjean and Sergio Perez have been linked with a move to the Scuderia.
Despite Raikkonen's three podiums and improved performances, Arrivabene admits he is not going to be rushed on his future.
"It is too early to talk about next season because the number of victories we have is still zero.
There is a long way to go. "Kimi is back on [form] and is fully concentrated on doing his job. On Sunday, he demonstrated that he is a good team-mate of Sebastian.
"But if you look at Kimi in a certain sector he was the faster one at one stage. He is doing his job.
We are looking, we are not in a hurry and I must say that he is not in a hurry."
Leave a comment