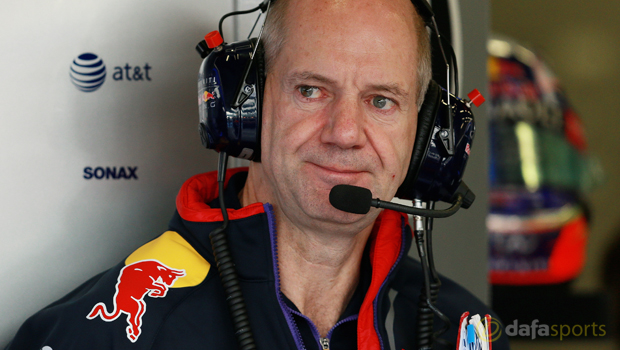 Red Bull's chief technical officer Adrian Newey has admitted that the team could fall behind the likes of McLaren-Honda and sister team Toro Rosso in the 2016 Formula One season.
The Milton Keynes-based outfit, who won four successive driver and constructor championship titles between 2010 and 2013, endured a disappointing 2015 as they finished down in fourth spot in the standings, while drivers Daniil Kvyat and Daniel Ricciardo ended the campaign seventh and eighth respectively in the drivers' standings.
It appeared that Red Bull could be on their way out of Formula One at one point following fall-out with engine supplier Renault but, after failing to secure a new engine supplier deal with the likes of Mercedes, Ferrari and Honda, Red Bull eventually patched up their differences with Renault.
The engines will be TAG Heuer branded and not Renault, but it is not expected to improve Red Bull's chances of success this year.
When asked, Newey stopped short of making any bold predictions, but admitted that Toro Rosso, who will be racing with year-old Ferrari power-units, and an expected improvement from McLaren-Honda could lead to both teams surpassing them in the standings.
"Honda I'm sure will be making a good step forwards for McLaren. Even Toro Rosso having a one-year out-of-date Ferrari engine will have a good step on their performance. So it's very difficult for us to forecast exactly where we're going to be," he told Sky Sports.
"It's very clear at the moment that whilst both chassis and power unit are important, there is a greater potential for differentiation in the power unit than a fairly restrictive set of chassis regulations.
"It's going to be difficult but there are still opportunities to make a difference with the chassis and we'll be working hard."
Red Bull are 19.00 to win the constructor Championship in 2016.
Leave a comment