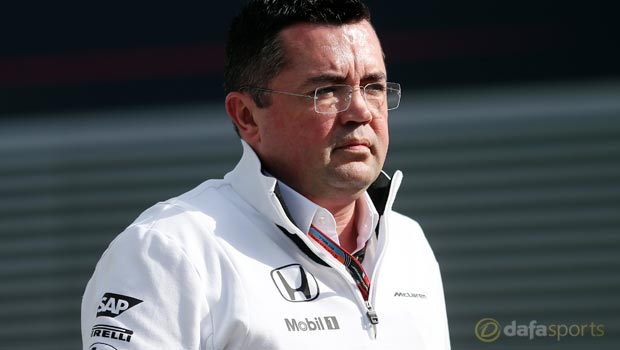 McLaren racing director Eric Boullier says he expects the team to make a huge improvement once their engine problems are resolved.
Despite employing two former world champions in Fernando Alonso and Jenson Button, the Woking outfit have had a difficult 2015 season so far, currently sitting ninth in the Constructors' Championship with just five points overall.
Much of the team's difficulty has been attributed to their inability to adapt to their new Honda engine, with Boullier revealing that the fragility of the power unit is forcing them to hold back as they are scared of damaging it.
Next up on the Formula 1 calendar is the Hungarian Grand Prix on July 26 before the sport has four weeks off for the summer break.
That time should give McLaren the opportunity to find a solution to their problems and possibly make them more competitive in the second part of the campaign.
Boullier admits that the MP4-30 needs to be altered in a number of areas but believes the team will demonstrate a marked improvement once they start to get things right.
"We know our cars have not tenths but seconds of potential to be unlocked," he told Formula 1's official website. "We can't use it because of reliability issues but if we overcome those issues we will make major steps forward."
"We're not able to unlock the full recovery potential because if we do it creates reliability issues – and that hurts us in terms of performance. But it is there. We just have to find the right remedies to unlock it."
Leave a comment