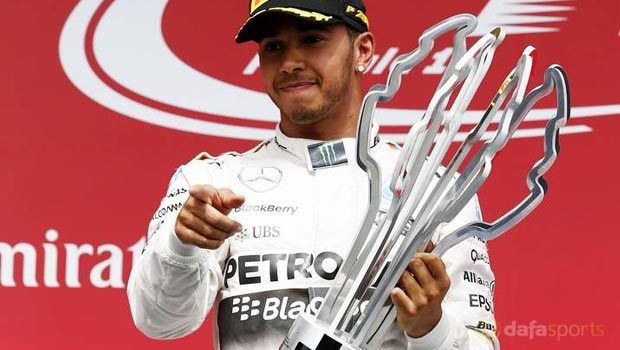 Lewis Hamilton moved 17 points clear over team-mate and rival Nico Rosberg at the top of the drivers' championship following a narrow victory in the Canadian Grand Prix.
Starting from pole position, Hamilton managed to hold off the challenge of Rosberg, who shadowed him for most of the way in Montreal.
Hamilton crossed the line 2.2 seconds ahead of Rosberg and, speaking afterwards, claimed he had the race under control.
"I didn't feel I had the most comfortable balance – I generally had a lot of understeer," said Hamilton. "But I never really felt too much under pressure.
"Nico was quick, but I felt I pretty much had it all under control and had a bit of time in my pocket to pull it out when I needed to. So it was never too serious.
"But it was a great race, I don't know what it was like to watch. It felt like it was intense and I really enjoyed it."
Rosberg was gracious in defeat and admitted that Hamilton was just too good on the day.
"It was a good race against Lewis, I was pushing like mad to try and put the pressure on, but he didn't make any mistakes so fair play," he told reporters. "It was a challenging race because we had to manage fuel, brakes, all these things, but it was the same for Lewis.
"It was a good race, I couldn't quite make it happen, but second place is still okay."
Hamilton remains the hot 1.16 favourite to win the 2015 World Drivers' Championship with Rosberg priced at 5.00.
Leave a comment