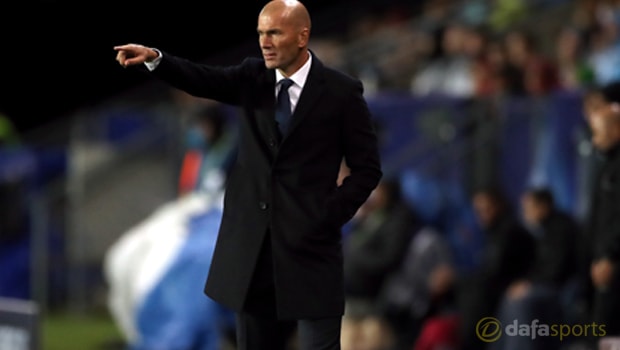 Zinedine Zidane has urged his Real Madrid squad to move on quickly from Wednesday's Copa del Rey exit at the hands of Celta Vigo and insists they can still achieve "big things".
The Frenchman has enjoyed plenty of success already having won the Champions League title last term, while also picking up the UEFA Super Cup and Club World Cup crowns.
Los Blancos, who are priced at 1.50 to win La Liga this season, have looked like one of the best sides around Europe in 2016 but their form has faltered after returning from the winter break in 2017.
The Spanish giants have won just once in their last five games in all competitions following Wednesday's 2-2 draw with Celta Vigo.
Celta's 2-1 win at the Santiago Bernabeu last week in the first leg meant that they progressed 4-3 on aggregate after claiming the draw on home soil.
However, despite dropping out of the Copa del Rey, Zidane is keen to remain positive with silverware still on offer.
Real Madrid currently lead the way in La Liga with a one-point advantage over Sevilla, while they are through to the knockout stages of the Champions League.
Zidane said: "If we keep working, we will achieve big things.
"The only thing left to do is rest up and turn our attentions to what lies ahead. "We are going to keep on with this approach and we are still in two other competitions. We don't need to go over this anymore.
"We took our eye off the first game and in this one we weren't good enough. I am happy with what we were able to do though."
Leave a comment