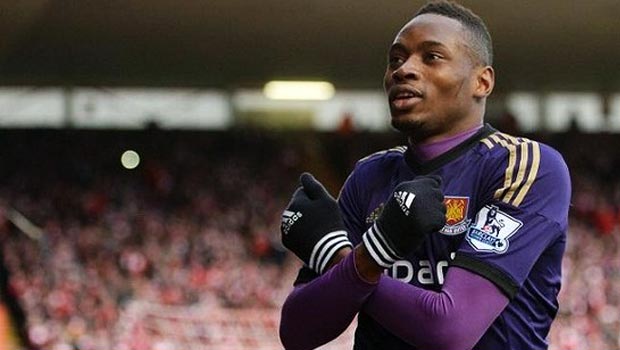 West Ham manager Sam Allardyce is confident the club will not lose striker Diafra Sakho to a ban after the club became embroiled in a row with the Senegal national team.
Senegal have reportedly filed a complaint with FIFA after the striker withdrew from the Africa Cup of Nations with a back injury.
However, Sakho came off the bench in Sunday's FA fourth round win over Bristol City, netting the only goal as the Hammers progressed – the east London club can now be backed at 8.50 to win the domestic cup competition.
FIFA rules state that a player is not eligible to play for his club if he has pulled out of international duty, although Allardyce refuses to accept that West Ham have breached any rules.
Allardyce said: "We've stuck to every rule and regulation in the book.
He added: "I'm not worried at all that he could be facing a ban whatsoever. We have not breached any rules and regulations whatsoever and I have to say I'm extremely disappointed by Senegal's reaction."
Senegal boss Alain Giresse has claimed that West Ham have "set a dangerous precedent" in choosing to use the 25-year-old but FIFA are yet to respond to the complaints.
Allardyce has since hit back at the African national, who have now been knocked out of the tournament, due to their handling of midfielder Cheikhou Kouyate.
He added: "Kouyate has been difficult to find over the last 48 hours.
"We know where he is but we have had trouble finding him. We are expecting him back today after chasing him down for the last 48 hours. He could play against Liverpool on Saturday."
Leave a comment