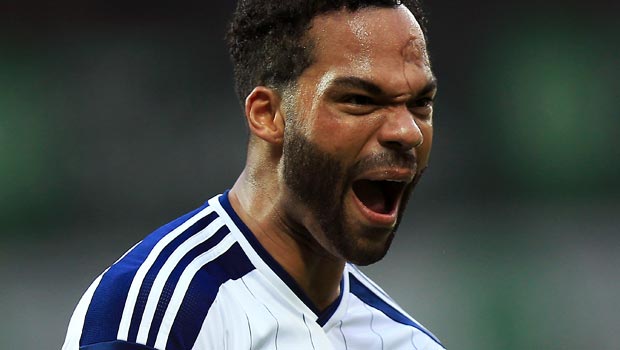 West Brom centre-back Joleon Lescott has urged his teammates to help the club move away from the relegation zone in the next few weeks.
The Baggies, 81.00 to win the FA Cup, are currently 16th in the Premier League table after losing four games on the bounce against Newcastle, Chelsea, Arsenal and West Ham.
Alan Irvine's men have won just once at home this season, with their only success coming in their 4-0 win over Burnley. They are just one point above the relegation zone after losing to the Hammers on Tuesday night.
Craig Dawson ended West Brom's 323-minute goal drought but his effort was cancelled out by goals from James Tomkins and Kevin Nolan.
The club's fans have shown their frustration at times this season and Lescott believes the players need to take responsibility for their performances and move up the Premier League table.
"We need to look at ourselves and realise what's at stake.
"We're not going to add any pressure to the manager, we want to win as much as he does, him more so probably.
"The manager of any team tends to get the stick, but it's the players who need to look at themselves and we need to realise what we're doing may be okay, but it's not good enough, we're not winning games and not picking up any points.
"I didn't come here to fight relegation, but if it needs to be we'll dig deep for the next two months and get clear, Hopefully we can do that."
Leave a comment