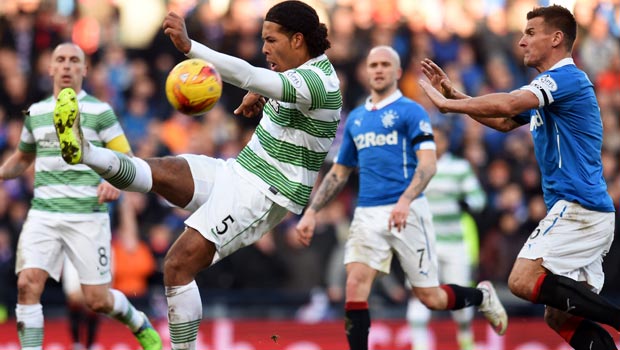 Celtic centre-back Virgil van Dijk insists he will be staying with the Scottish giants as the club does not want to sell him.
The Dutchman has attracted the attention of Arsenal, Sunderland and Southampton in the last few months after his impressive performances for the Bhoys.
Van Dijk, who joined Celtic from Groningen in 2013, has helped the club to the top of the Scottish Premiership after a poor start to the campaign.
He was also part of the defence that guided the club into the knockout stages of the UEFA Europa League but the 23-year-old has ruled out any sale before the end of the January window.
He said: "Interest is fine – it's always good to have people watching you.
"But I can do nothing with interest and it looks like Celtic don't want to sell me so it looks like I'm staying here. I'm happy here, of course, because Celtic is an amazing club and I love being here."
Van Dijk starred in Sunday's 2-0 win over Rangers, with the victory meaning they will play Dundee United in the Scottish League Cup final.
Celtic were too strong for their arch rivals and Van Dijk was delighted with his side's win.
He said: "It was a great start, of course. We hoped for an early goal and got that. It was an amazing start and they had not even one chance, so it was good from us.
"I didn't expect more from Rangers to be honest. We analysed them very well and we knew what to expect.
"It was a great experience, everything like the build-up and the tension."
Leave a comment