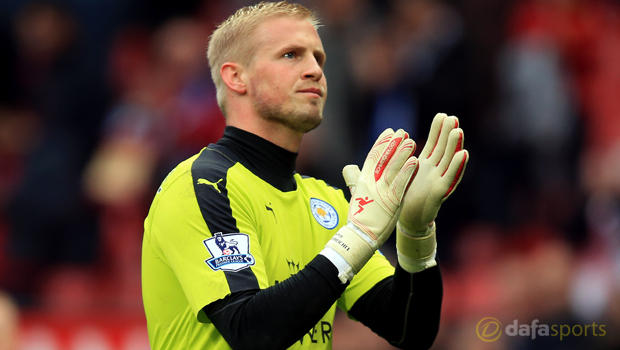 Leicester goalkeeper Kasper Schmeichel says his side have set no specific targets as they begin to mount their title defence although he insists they are determined to impress once again.
The Foxes claimed the Premier League crown last term but few expect them to successfully defend the title, with both Manchester clubs, Chelsea and Arsenal rated as the favourites.
Manchester City are 3.25 to win the Premier League outright, Manchester United are 4.50, Chelsea are 6.50 and Arsenal are 7.00 to take the top prize.
Schmeichel says Leicester have no intention of resting on their laurels and is confident they can impress again in the coming campaign.
He told the BBC: "I can assure you the hunger is 100% still there. We have to go again, do exactly the same again and see where it takes us.
"We have never said 'this is what we are aiming for'," he added. "We go out, we work hard for each other and do our best. That is all we ask of each other.
"If someone is not pulling their weight – which barely ever happens – then they will be told. Part of being a really good squad is the togetherness and being able to trust each other.
"We know that each day we go out on the training pitch or play a game that everyone is on it and everyone will give everything they have got."
Leicester have seen N'Golo Kante, one of their star men last season, depart to join Chelsea and there has been speculation Riyad Mahrez could move on, however England international Jamie Vardy rejected Arsenal earlier in the summer and will remain with the Foxes.
Leicester are 26.00 to win the Premier League outright next season while Vardy is 17.00 to be the league's top goalscorer.
Leave a comment