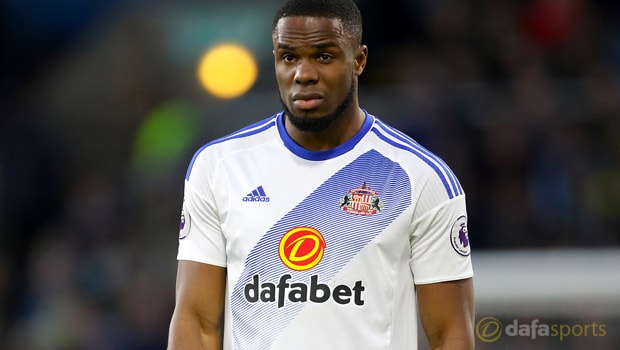 Sunderland manager David Moyes has admitted the loss of Victor Anichebe to a knee injury is a massive blow to the club's survival hopes.
The Black Cats have been embroiled in a relegation battle for the whole season so far and it looks likely to continue right to the end.
Sunderland, who are priced at 1.17 to be relegated, appeared to be moving in the right direction over November and December as they picked up four wins out of seven Premier League games.
Anichebe was influential during that upturn in form as he struck up a strong partnership with top-scorer Jermain Defoe.
The former Everton man was a late arrival and a desperate attempt from Moyes to provide some extra threat in the final third.
However, Anichebe has now been ruled out of action for around 10 weeks with knee ligament damage and Moyes admits it affects his plans in attack.
He said: "I said at the start of the season that we needed a big man to go with Jermain Defoe – we didn't get anyone in the transfer window.
"We got Victor the day after and lucky we did, but the similarities in recent games [with start of season], at the start I couldn't see how we were going to get up the pitch, we had a difficulty getting from our goal to high up the pitch unless we could play really good football.
"Victor gave us an opportunity to get the ball up, for him to hold up, and I think he became a fans favourite because they could see how important he was –it helped us get up and play better."
Leave a comment