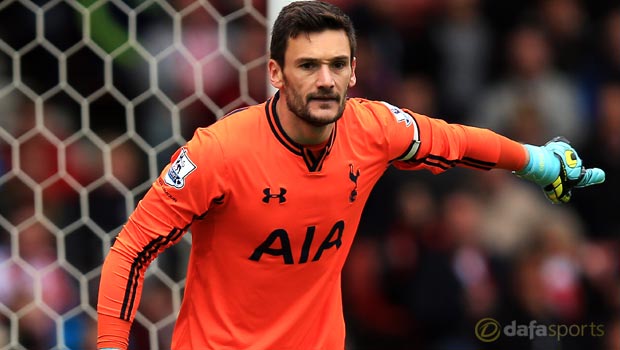 Tottenham goalkeeper Hugo Lloris says he is open to the idea of joining Manchester United but he is going nowhere while David de Gea is at Old Trafford.
United could be on the look-out for a new goalkeeper this summer as reports grow stronger by the day suggesting that de Gea will sign for Real Madrid before the summer is out.
The Spaniard has one year remaining on his contract with United but he has yet to sign a new deal and is seriously considering a return to his home city, two years after leaving Atletico Madrid for Manchester.
If de Gea does leave Louis van Gaal's side then Spurs keeper Lloris is said to be his number one target as he searches for a replacement.
Lloris is under contract at White Hart Lane until 2019 but the Frenchman is keen to play Champions League football and would be interested in a move to United.
However, while de Gea is still their number one, Lloris is remaining calm about the situation.
"For the moment there is a goalkeeper at United and we are watchful of his situation. You have to keep a certain calm with all this," he said.
"If things should happen then they'll happen naturally."
Tottenham will be hoping to push for Champions League football next season and Lloris will be key to their chances of doing so.
A title push is beyond them and they are currently priced at 67.00 behind Chelsea, Manchester City, Manchester United, Arsenal and Liverpool.
Leave a comment