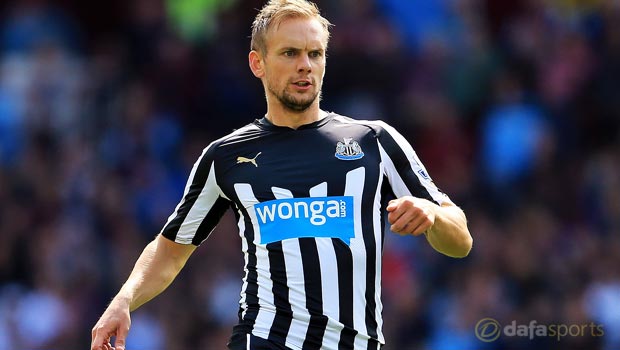 Newcastle United's battle to pull well away from relegation trouble has been boosted by the news that Siem de Jong is closing in on a return to fitness.
De Jong has been on the sidelines for the last eight months after undergoing surgery to repair a collapsed lung and, in his absence, the Magpies have endured a tough campaign.
An alarming slump in form has seen Newcastle slip closer to the relegation zone, but De Jong could be back to arrest the slide after playing 72 minutes for the Under-21s on Tuesday night.
The Magpies won the game 2-1 but, more importantly, De Jong came through the run-out unscathed.
"The plan always was to be part of that game, to be on the bench," De Jong said. "I played 72, 73 minutes and hopefully I can be part of the team next week.
"We will see what happens. I don't think I could play 90 minutes yet, especially not on a level higher, so we will have to build it up and see how it goes."
De Jong has only made three appearances since signing from Ajax for £6million, but is glad to be on the road to recovery after also suffering thigh problems.
"It's getting a little bit better," he added. "I still feel that it just improves every day, but I still need to keep on improving. I feel it in the power training, but also on the field and in the game.
"I just need to get a few more games in, and I think that will hopefully be a couple of games his season, otherwise start again good next season from pre-season on."
Leave a comment