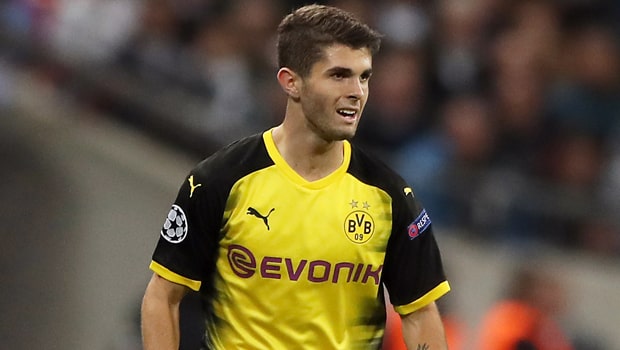 New AC Milan midfielder Christian Pulisic is relishing the new challenge he is embarking on after completing his job at Chelsea.
The US international has become one of the major exits for Stamford Bridge that has seen the departure of over six players so far.
The creative midfielder already feels 'the wow factor' about his latest move. He also sees this move as an opportunity to 'reach another level' after Chelsea but pointed out that he is not in the team to fill Zlatan Ibrahimovic's shoes by taking his shirt.
He has now linked up with Ruben Loftus-Cheek, who also left the Blues in a 15m Euro deal.
According to reports, the attacker completed the move from Chelsea for €20m plus another €2m in performance-related bonuses.
Before undergoing his medical on Wednesday, Milan had posted on their Instagram page of his arrival, where the American also said he couldn't wait to get started. He has now signed a four-year deal with Diavolo with an option to extend for another year.
Speaking during a press conference held at short notice on Thursday and live-streamed on the Milan YouTube channel, Pulisic expressed excitement about joining the club, noting that the history,  the training facilities, and other amenities there are very special.
"I am honored to be a part of this historic club," said the 24-year-old.
After returning to the champions league in 2021 since 20013, the Rossoneri, Pulisic, simultaneously won the trophy with Chelsea.
Last season, Milan were eliminated in the semi-finals by Inter Milan.
He said the club aiming higher this time is another big reason to be part of the team.
Intending to help the team win titles like the Champions League, Pulisic is chasing that feeling again, having won it with Chelsea.
With Ruben Loftus-Cheek also in the squad,  Stefano Pioli will adopt a 4-3-3 formation, again not denied by Pulisic.
Pulisic will also be wearing the Number 11 jersey from Zlatan Ibrahimovic and acknowledges that's a big shirt to take on after the Swede's retirement.
Written by Oladipupo Mojeed
Leave a comment