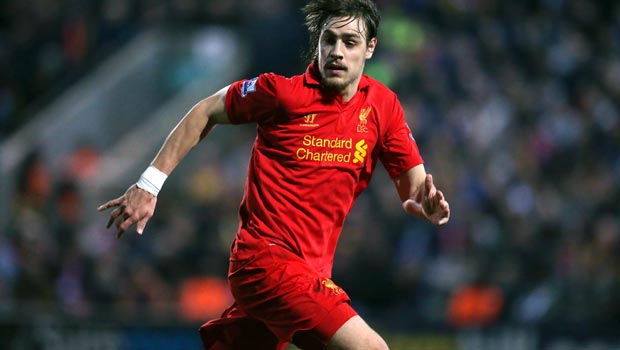 Sebastian Coates says the presence of Sunderland boss Gus Poyet – a fellow Uruguayan – at the Stadium of Light was key to his decision to join the Black Cats on a season-long loan from Liverpool.
Coates joined Sunderland on deadline day after being told by Reds boss Brendan Rodgers he was unlikely to get much action in his side this season.
The centre-back's progress has been restricted at Anfield following his move there in 2011 as injuries and plenty of competition for places has often left him on the sidelines.
The Uruguay international spent the second half of last season back at former club Nacional in his homeland, but now he has the chance to make an impact in the Premier League at the Stadium of Light.
Coates says working for Poyet was a big factor in his decision to make the move to the north east and he is looking forward to playing regularly.
"It is a pleasure for me to be here and I am really excited for the opportunity to be part of Sunderland's team," he told the club's official website.
"It has been great since I arrived here; I know the team and the manager now so it is really good. He was really good for Uruguay and he was a great player, as a manager he keeps improving after starting with Brighton where he did really well.
"For me it is really important to be here, he spoke with me and I know what he wants from me which is also important. He tries to play good football and that is really important for me because at Liverpool it was the same style."
Coates will have to wait for his Sunderland debut until after the international break and he faces competition from John O'Shea and Wes Brown for a starting role when Poyet's side host Tottenham on September 13 (Sunderland 3.71, Spurs 2.04, draw 3.22).
Leave a comment