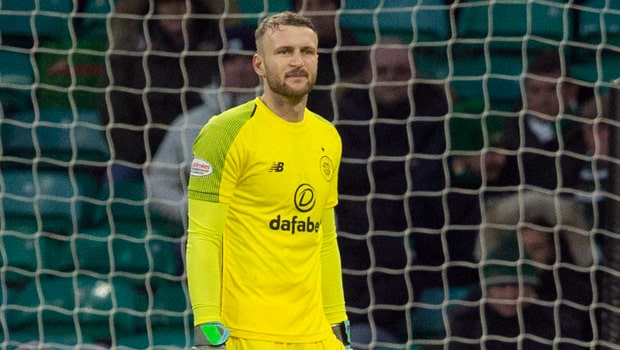 Celtic goalkeeper Scott Bain says his team must qualify for the Champions League this season and has claimed if they do it, it will be like 'winning a trophy'.
The Hoops beat Sarajevo over two legs in their first qualifying encounter and now face another qualifying game when they battle Estonia's Nomme Kalju on Wednesday night. Celtic must beat their next opponents over two legs before waiting for the third round of qualifying to take place.
Neil Lennon's troops have some way to go in order to qualify for the tournament proper and Bain has warned his team-mates to not take their foot off the gas.
He told the Scottish Herald: "This is a club that wants to be at that level. We want to show we can perform at that level and get the accolades we deserve. It's massive for Celtic. We've got a long way to go, it's a long route to get there but if we can get there it's like winning another cup for us.
"We can all take confidence from that, although we got beat. That's a top side, so it was a nice learning curve for me to say I can play at that level and standard.
"I think getting there (group stage) is like winning a cup. We need it, we want but we will play more games to get to the Champions League than we would to win a cup in Scotland. It's a good aim for us to go into every game like a cup final.
"The lads have achieved it before, they know how to do it. It's just a case of taking on their experience, taking on the manager's experience from doing it before and hopefully we can go all the way but it's still early days."
Leave a comment