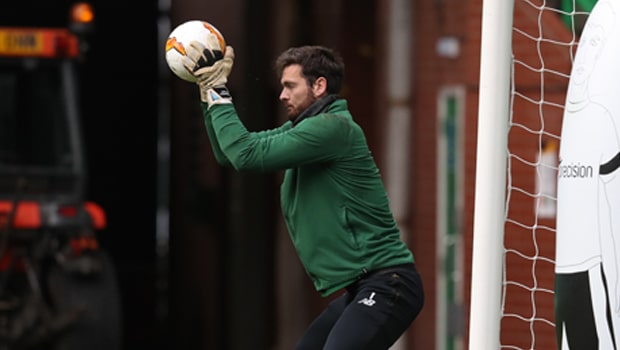 Celtic goalkeeper Craig Gordon says he now feels confident of fighting for a place at the club after overcoming a knee injury.
The Scot played his first 90 minutes of competitive football on Tuesday as Celtic beat Nomme Kalju 2-0 in the Champions League. Gordon has been out injured since suffering an injury in training earlier this year and the 36-year-old admits he thought his playing days could be over.
He suffered a similar injury during his time at Sunderland and missed two campaigns as a result. However, Gordon claims he is ready to challenge Scott Bain for a starting spot and has not thought about leaving Celtic Park.
He told the Scottish Sun: "It took me two years to get right the last time. This time it was seven months, so I must have learned my lesson having come back sooner!
"But when I first got the injury my first thought was, 'I'm in trouble here, definitely'. It was great to be back out there. It felt like it had been a long time. It took me seven months to get back playing, so it was great to get my first 90 minutes in.
"It's been a challenge, I'm not going to lie. But finally I'm in a position now where I can start to compete again and give my best on the pitch when I'm chosen to play.
"I just want to play as many games as I can. If he (manager Neil Lennon) chooses Scott then I'll get behind that decision and we try and do the best we can as a team."
Leave a comment