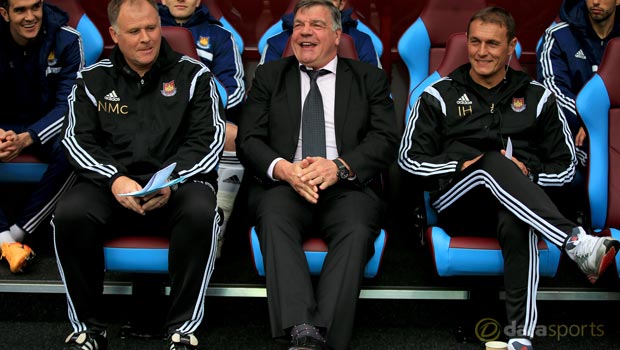 West Ham boss Sam Allardyce believes it will soon become clear whether he will continue as manager at Upton Park next season.
The Hammers are believed to be considering their options with speculation linking the likes of former Liverpool boss Rafa Benitez and one-time West Ham defender Slaven Bilic to the east London club.
Allardyce, who is out of contract in the summer, has confirmed he is still in talks with the hierarchy at the club over a new deal and believes supporters won't have to wait long before his future at Upton Park is clarified.
He told Sky Sports: "Nearly two years ago when we finished 10th in the Premier League, I signed a contract on May 29, after the season had finished. It was probably a good two weeks before the season finished that we negotiated it.
"I think at the end of this season, it falls along the same lines. We sit down and we negotiate and I think then the outcome will be made clear to everyone when those negotiations are finished.
"You're bound to get a whisper here and a whisper there, and third-hand information from here or from there, somebody telling you this and that which is the world we live in today.
"But, like I said from a point of view of whether I am staying or going, that hasn't been decided yet."
West Ham are 2.80 to win their next home game against Everton on Saturday, with the Toffees 2.50 to get the three points.
Leave a comment