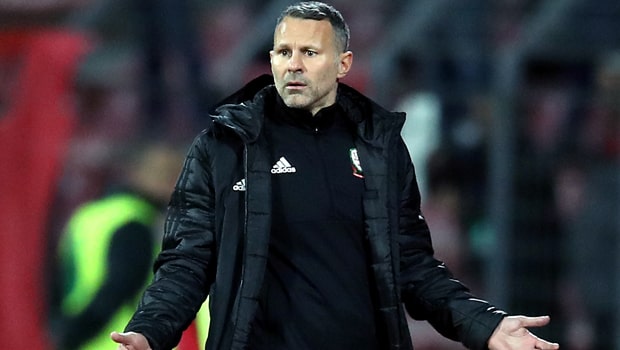 Wales manager Ryan Giggs has hit out at his team, claiming they let their guard down during Tuesday's 1-0 defeat to Albania.
Giggs' men went into the game following a defeat to Denmark and the former Manchester United made eight changes to his team for the trip to Albania.
Sam Vokes missed three chances before Bekim Balaj scored a second-half penalty following a foul in the box from Harry Wilson.
Captain Chris Gunter grabbed the headlines after making a record-breaking 93rd appearance but Giggs was in no mood to celebrate at the full-time whistle.
He told Sky Sports: "The performance was not good enough and the result was what we deserved. We controlled the first half and thought it was going to be easy.
We should have won that game, we were in total control. "But they let themselves down tonight. We go a goal down, we don't play our own game, we are pumping the ball in their box.
"Quite simply we turned up thinking we would win and thinking someone would get us out of trouble.
"I have been in football long enough to smell when something is going to happen and I said that at half-time because players didn't have that concentration tonight."
The defeat means Giggs' side end 2018 with five defeats, one draw and three wins. However, the pressure will be on the boss, with his team winning just one of their last five contests.
Leave a comment