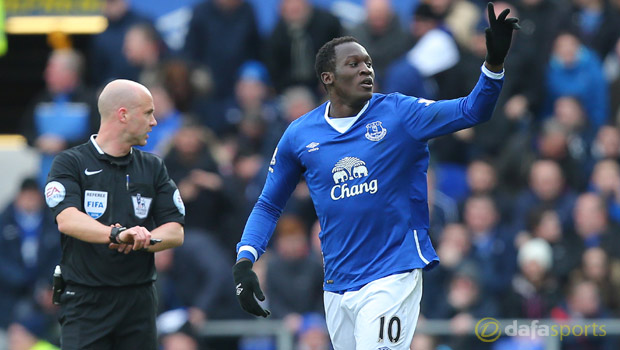 Everton striker Romelu Lukaku has cast doubt on his future at the club after admitting he wants to play Champions League football next season.
The Toffees are currently 12th in the Premier League table and in danger of not finishing inside the top half, never mind qualifying for Europe.
Lukaku has scored 25 goals in the current campaign and his performances could help the Merseyside outfit win the FA Cup, with either Manchester United or West Ham awaiting in the semi-finals.
The former Chelsea star has been linked with a number of European clubs this year but the arrival of investor Farad Moshiri at Goodison Park was expected to tempt him to stay.
However, Lukaku has now revealed that he would like to play in Europe's top club competition.
He told Sky Sports: "I'm 23 next summer and it would be nice to play in the Champions League next season."
Lukaku's father, Roger, has also had his say on the matter and has urged his son to follow his dreams.
Lukaku Snr told Belgium's Het Laatste Nieuws: "I see that there is interest from Atletico Madrid, Bayern Munich, Juventus, Chelsea and Manchester United.
"He's ready. In my eyes Rom has to join Bayern or Manchester United. United are a team under construction with no real focus. Bayern Munich are a machine where he can rotate well. The only condition is if Robert Lewandowski leaves."
The striker himself added: "It's my dad's point of view, those are the teams that he likes.
"It's good to hear. Of course, it means people are keeping an eye on you, but I have an agent who is dealing with this for me.
"I just want to be good, help my team-mates win the games and score a lot of goals."
Leave a comment