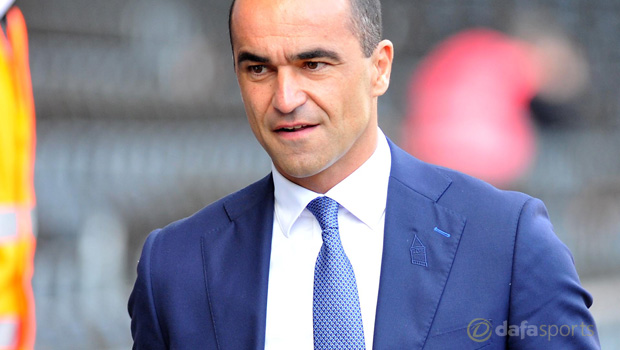 Everton boss Roberto Martinez believes his side's ability to play different styles of football will always keep the opposition guessing.
High-tempo football has been what has served Everton well so far this season, with the team just two points off the top four, and five points away from Premier League leaders Manchester City after eight games.
The Toffees' different styles will very much be put to the test on Saturday when they host title contenders Manchester United at Goodison Park.
Martinez has been speaking about his team's football ahead of the arrival of the Red Devils and hopes his side's flexibility will once again serve them well.
The former Wigan and Swansea City boss told the Liverpool Echo: "We are not disclosing anything that is a secret. We are a team that, over the last three seasons, has shown that we can play in different ways and in different manners.
"We want to be knowing what to do with the ball, be dynamic and be a real threat. Off the ball, with the players we have, we can do different things when defending and so there is not a straight answer.
"When you are the most important team and have the best players, experience and record, you can set your way of playing and that's it."
Martinez's side are 3.20 to claim the spoils on Saturday, 3.30 to draw and 2.30 to lose to United on Merseyside.
Leave a comment