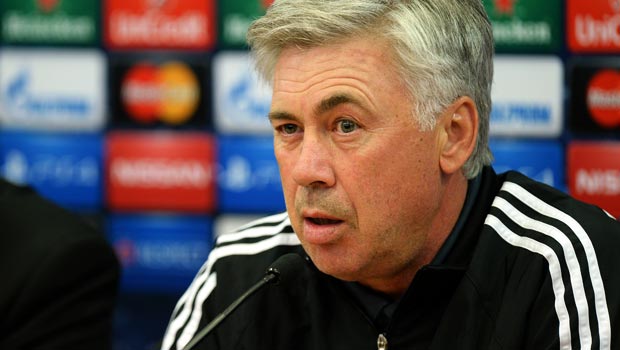 Real Madrid president Florentino Perez has confirmed that Carlo Ancelotti is almost certain to be handed a new contract this summer.
Ancelotti took charge of the Spanish giants in 2013 after the departure of Jose Mourinho, who appeared to have lost the dressing room during his time at the helm.
However, the Italian stepped into the high-pressure job and has gone on to claim the Copa del Rey, UEFA Super Cup and the Champions League.
Real who can be backed at 3.60 to win the Champions League will also take on Argentinean outfit San Lorenzo in the final of the Club World Cup on Saturday after easing past Cruz Azul on Tuesday night.
Los Blancos are also currently on a record breaking run of 21 wins on the bounce with the club's summer signings boosting their attacking threat.
Despite bringing success to the Bernabeu, Ancelotti is yet to be handed a new contract but Perez insists that he does not need to worry.
Perez said: "We will be delighted to renew Ancelotti's contract.
"I'm sure there will be no problem with Ancelotti's renewal, but this will be negotiated at the end of the season.
"We only speak about renewing contracts at the start or at the end of the season."
The club president also added that he was happy with the way Ancelotti had been able to create a good spirit running throughout the squad.
He said: "Ancelotti treats all of his players as a family and that is noticeable.
"But I have the same fondness with all the coaches that I've had, from (Vicente) Del Bosque to Ancelotti."
Leave a comment