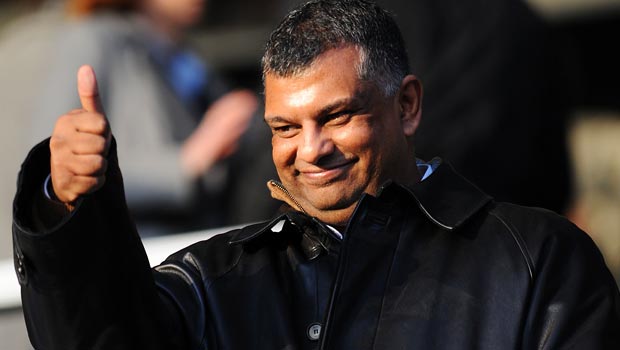 Queens Park Rangers owner Tony Fernandes believes that the club must look to move away from Loftus Road and into a new stadium if they are to thrive in the Premier League.
QPR earned promotion back to the top flight for this season via the play-offs after spending one campaign back down in the Championship.
The R's currently play at Loftus Road which can hold a crowd of 18,439 – the lowest capacity in the Premier League and something Fernandes feels must change.
The ex-Formula One team owner is eyeing a new 40,000-seater venue three miles from the ground they currently call home.
Fernandes said: "We need to move if we are to sustain a top-flight club.
"Old Oak Common is the only realistic place for us to move. It is close to our fans and our roots, with great transport links."
The west London outfit are locked in a battle with car dealership Cargiant who own 47 acres of the plot of land and are themselves looking to redevelop.
There are also plans for the site to be used as part of the new Crossrail and HS2 'superstation' hub, but Fernandes remains hopeful that a deal can be worked out.
QPR, who are 2.15 to be relegated, have conducted their own research into the project and have found there is a backing of 88% for their plans to build a new stadium at Old Oak.
Fernandes added: "We are delighted that so many of our fans and members of the local community share our vision for the future of both QPR and Old Oak.
"This is only the first stage of consultation and we will continue to work with the community as we develop our plans in more detail."
Leave a comment