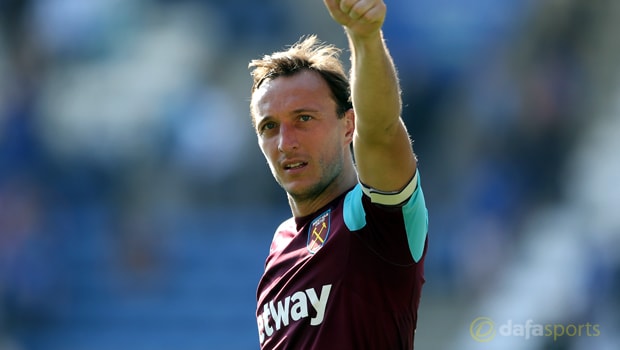 West Ham midfielder Mark Noble insists the club must make big changes both on and off the pitch after another "tough" campaign.
The Hammers are safe from relegation after their 2-0 win over Leicester City, with Noble grabbing the second goal with a superb volley.
Saturday's win moved West Ham up to 15th in the Premier League table and they are five points away from the bottom three.
West Ham started the season with Slaven Bilic as coach but he was sacked in November after a poor start.
Current boss David Moyes has had to deal with a relegation scrap as well as continued supporter unrest.
The fans invaded the pitch earlier in the campaign against Burnley and Noble admits the club cannot continue in the same fashion.
He told the London Evening Standard: "There needs to be a lot of change. I would not say no to that, on and off the pitch.
"A lot of stuff needs to change. I am really hoping and I am convinced it will during the summer.
"If fans are coming to games and are not happy and we go 1-0 down then we feel that. There is no point lying.
We need to win games and we have not won enough this season. That is why we are where we are.
"It's been really tough, I certainly don't want another one season like this."
The Hammers face Manchester United and Everton in their final two games this term, both on home soil.
Leave a comment