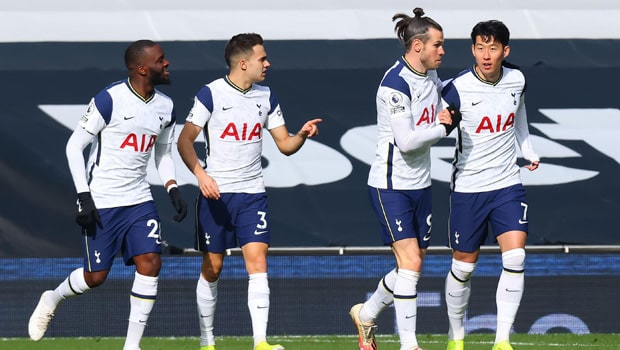 Tottenham Hotspurs where without striker Harry Kane on Wednesday evening, as they faced Southampton at the new White Hart Lane Stadium.
However, they were able to summon the courage to get a much-needed 2-1 comeback victory against the Saints despite missing their star striker due to injury.
The Spurs sacked their former manager Jose Mourinho during the week and appointed Ryan Mason as the interim coach and the 29-year old manager opted to start Gareth Bale in the starting lineup for his first game in charge.m
Tottenham was winless in three matches before Wednesday's game and Masons our first objective was to return the North London club to winning ways and he made three changes Jose Mourinho's last squad in Tottenham's last game 5 days ago.
Son Heung Min started in the middle with Lucas Moura, starting on the right, and former Real Madrid forward Gareth Bale on the left-hand side of the attack.
However, the setup looked set for defeat when the Saints took the lead in the first half through Dany Ings in the half-hour mark.
It took another half an hour for Tottenham to equalise when Gareth Bale scored and leveled the scoreboard
Tottenham then added the second, or so they thought when Son put the ball in the back of the net but a check through the video assistant referee disallowed the goal for an offside.
They were not to be denied on the 90-minute mark when the home side were awarded a penalty after a dangerous play in the box by the saints and Son finished it off for a winning start to life under Ryan Mason.
The win puts Tottenham up to 6th position with 53 points, just two points away from West Ham United in fifth position and Chelsea in 4th.
Leave a comment